EDITOR'S PICK
To Cora Hendricks from Bertha – September 3, 1913
Art Students' League of New York
215 West Fifty Seventh Street
6265
Telephone, Columbus
6266
Dear Mamma,
I had three letters from home yesterday when I was not expecting any at all. I know you must miss Senn but I very much hope he will be benefited by the school experience. I rather think I'll be with you in August just the same. It's hard to decide and either course may bring regrets but when you are so far away, I don't feel quite right in staying here. Certainly, I have gained a great deal here. I am glad that you are so well situated at Balangas and find the people pleasant. Yes, I met Sumpter Bratton at a hop last fall and he was very pleasant, though to tell the honest truth, his face did not greatly impress me. I know that one often makes mistakes but I do rely a great deal on faces.
[Note: Colonel Rufus Sumter Bratton (1892-1958) was Chief of the Far Eastern Section of the Intelligence Branch of the Military Intelligence Division when the United States entered World War II. A character based on him was featured in the move Tora! Tora! Tora!]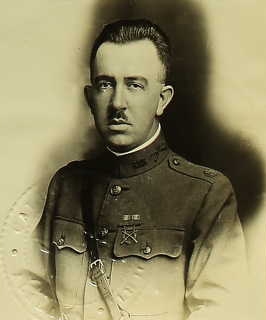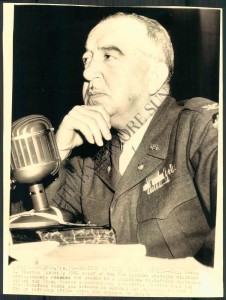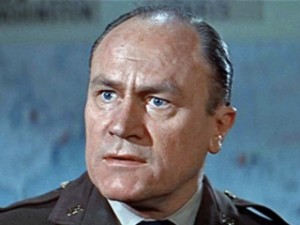 Sumter's is not a strong face to my way of thinking but neither, in the other hand, is Francis Newcomer's, though in a different way, and knowing Francis as well as I do, he is one of the few men whom I have entire confidence in. So I give Sumter the benefit of a doubt. What I mean about Francis' face is that the leeriness of the lower part of his face and thickness of his lips would seem to indicate strong appetites, and Francis is most abstemious, apparently.

[Note: Francis Kosier Newcomer (1889-1967) rose to the rank of Brigadier general. He is most noted for his service as a Governor of the Panama Canal Zone from 1948 to 1952.]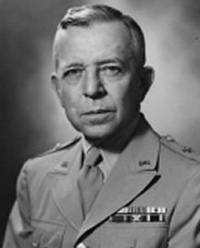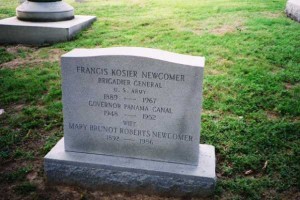 As I have written you, General Simpson is or was, still living when I last heard, and was much improved. I'm rather afraid Captain Guthrie is on the bad _____, or rather at Galveston, as I noticed that M. Company of the Engineers is there.
Mr. Godfrey has not been seen or heard of in a long time. I regret to say, I dare say he is very busy and there is plenty going on at West Point. I was amused at what you told me of him but I can see how he might impress people as rather trivial at first, for he did me except for his lovely voice and manner but then even a perfect gentleman can be found at West Point.

[Note: We cannot know for sure who "Mr. Godfrey" was. However, only one "Godfrey" graduated from West Point around this time: Stuart Chapin Godfrey (four years prior, in 1909. However, an American Society of Civil Engineers membership list indicates that he still lived in West Point, NY in 1916.) Born in 1886, he would also be the right age to be Bertha's love interest. Stuart Chapin Godfrey rose to the rank of Brigadier General and by 1945, he was Commander of Geiger Air Field near Spokane, WA. He had directed construction of airfields in the China-Burma-India Theatre for use by B-29 Superfortress bombers on raids against Japan prior to assuming command at Geiger Field. He was killed in a plane crash as he was returning from a conference in San Francisco in October 1945.]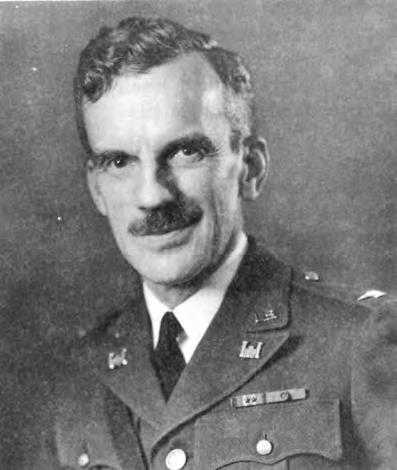 I don't understand Mr. G. at all thought sometimes he seems childishly simple. That's the most confusing part of it. His apparent simplicity with his fine brain and beautiful manners, I'm inclined to be very suspicious of such innocence but I believe he is sincere. The question in my mind is how can he be as wonderful and show it so little? I don't think he talks particularly interestingly or ordinary subjects, well enough but nothing more, I have a suspicion when I talk to him that either he is stupid or he is inwardly laughing at me which the latter seems more probable though on the occasion of our last meeting, my general impression was the former. Isn't that funny? And yet when I had talked at some length on the subject, quite condescending, he quite inadvertently admitted an embarrassing knowledge of that branch of art. I should like to see more of him for he is full of interesting lessons to the inexperienced. I can't tell you how hurt I feel at his not coming to see me again but I am calmly and fearfully learning how much less our friends think of us than we do of him. I reckon that I give each one a very large place and "out of sight, out of mind" seems particularly true of men.
Moreover, I don't think men and women can ever deal fairly with each other. I used to think they could and tried to act accordingly but honestly seems peculiarly unattractive to the male human being at least when women are concerned. I've no idea of hurting men or women either but I certainly have no idea of ever again being a rashly frank in my friendships with men. It seems to them to be a new and startling eccentricity.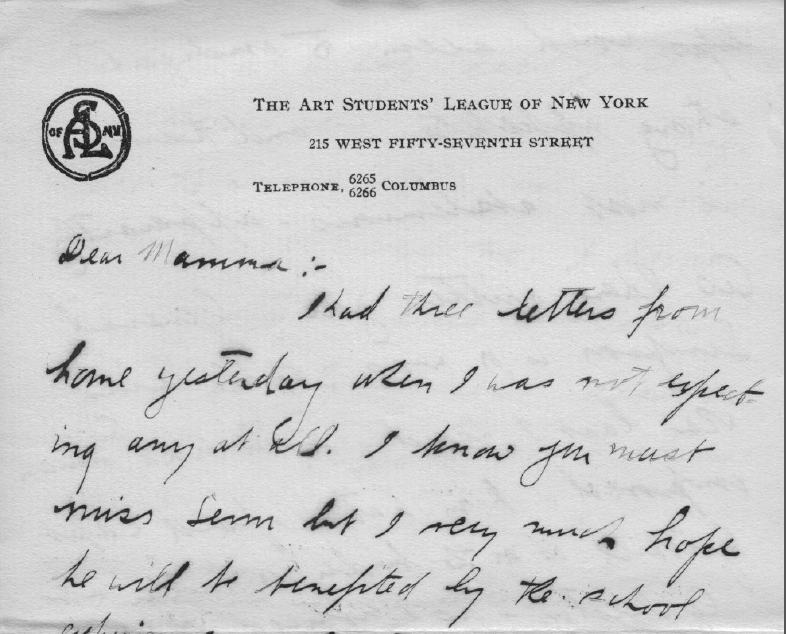 "Sister" Larghbrough is in Cincinnati, I believe, starting up a manufactory of _____, cheese and other _____ meat dainties. The best _____ in the world has been on leave helping set the business on its feet.
He said if he couldn't stand the office work for two months, he'd put an overalls and go out in the yard to help leave the shoulders of beef around. He is greatly grieved about Sister, I think, though he didn't talk about it often, only a sort of undertone in his conversation which I know meant that. He told me among other things that I had too much intelligence to marry a ruffian but dwelt on the extremely foolish marriages of many very intelligent girls. The rest of his family in this country pleases him. "Sonny," Sister's Sonny, is a very attractive boy and "Little Brother" six-feet-two and pronounced by his physical construct to be the most perfect specimen in the United States. Bill Loughborough is fatter than ever, _____ is a better wad, lean faced, getting thin as to the top of his hair and very boyish still. I don't think he approves of the step mother for he did not make the slightest mention of his father which is unusual. What else was I going to tell you? Well, I don't believe there were any more questions.